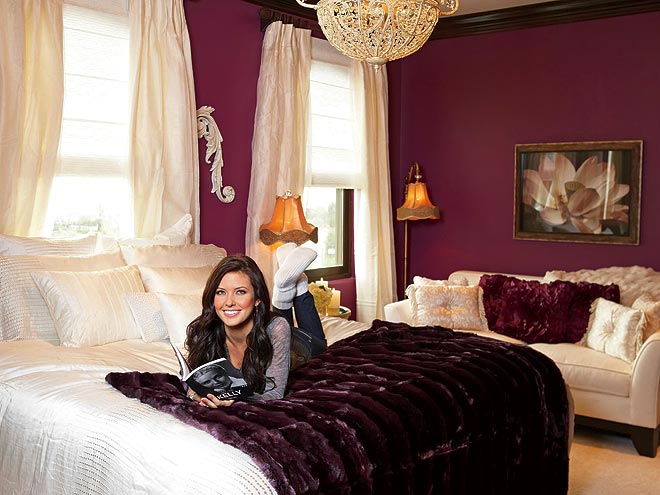 I beg of you to ignore the person on the bed. This is my room inspiration for my room at my parent's house. I saw it in People Magazine and I knew this was it. My favorite color (besides pink!) is purple and I love how it looks with the white comforter and I also have white furniture.
My room is going to have design sketches of gowns instead of magnolias (thats my mom's thing). I think dresses are the greatest thing ever and will hopefully look a little more modern.
I have a little sitting area in my room (yes, my room is huge and I am spoiled) that has a big reading chair and a cute table to put my magazines on. I think in this area I want to have black and white photos sitting on shelves
This is the room where all my girly dreams come true until we get a spare bedroom at our house for me to decorate!